This is a fun little coin pouch you can whip up in no time. Just pick out some scraps from your stash and stitch away. This is also easy to use with charm packs.
Materials
Zipper—size doesn't matter, we will cut it down to size
Button—I like to make my own, any button will work
Ribbon to tie to zipper as a pull.
(2) 5"x5" squares from exterior fabric
(2) 5"X5" squares from interior fabric
(2) 5'x5" squares from fusible fleece
(1) 2.5"x 3" for the D-Ring tab
(6) 1'x2.5" for flower petals
Take the 6 pieces for the the flower.
Set your machine to the longest stitch. DO NOT BACKSTITCH. Fold pieces in half and sew a ¼" from the raw edge in one long piece.
Pull on one of the strings to gather the pieces so they look like petals. Tie the ends together.
Fuse the fleece to the wrong side of the exterior pieces.
Mark the center of one of the exterior pieces.
Center the flower over the mark. I usually use fabric glue…you can easily just do a basting stitch to secure the flower.
Fold the D-Ring tab in half right sides together and sew ¼" from the raw edge.
Turn right side out and press.
Place on D-Ring and stitch.
Place the D-Ring about and inch from the top of your exterior piece that has the flower. Stitch in place.
Lay your exterior piece on top of one of the interior pieces. Make sure wrong sides are together. Line up all edges.
Lay the zipper on top. The pull of the zipper should be laying against the exterior fabric…basically, right sides together.
Using a zipper foot, sew the zipper to the fabric sewing through all layers.
Take the remaining exterior and interior pieces. Layer them together like you did in the previous step. Lay them on top of the zipper. Your exterior pieces should be facing each other. Stitch in place.
Top Stitch along the zipper.
Cut ¾" squares out of each of the corners.
Open the zipper. Very Important. If you don't open the zipper you will not be able to turn the bag right side out.
Fold the bag in half and match up all sides.
Using a zig zag stitch, sew up the sides. Do not sew the corners yet.
Squish your corners so that you have a straight edge and stitch that edge.
This is what you should have.
This is what you should have.
I would love to hear what you think of this tutorial!!
Have a FANTASTIC day!!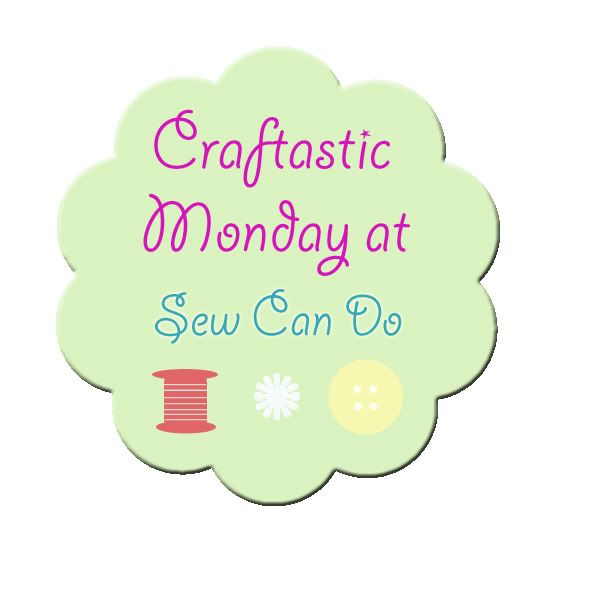 Centerpiece Wednesday w/ The Style Sisters